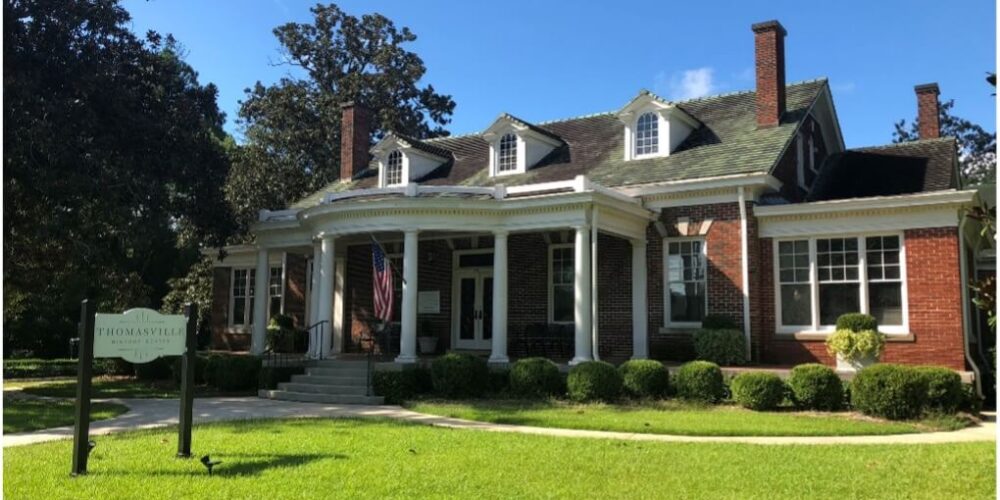 Thomasville History Center
The Thomasville History Center is a non-profit community organization that enriches the community through the exploration and discovery of its history, people, and stories.
The Thomasville History Center grew out of Mrs. William A. Watt's concern that the history of Thomas County be written.  In 1958 The Historical Society engaged Dr. William W. Rogers, Professor of History at Florida State University to write the official county history.  The first volume of this history entitled Antebellum Thomas County, 1825-1861, was completed by Dr. Rogers in 1963.  In 1964 Thomas County During the Civil War was published. 
In 1969, the Society acquired a permanent home for its collections when the Flowers-Roberts home at 725 N. Dawson Street was purchased and presented it to the Society in memory of her grandparents, Mrs. and Mrs. Howard Melville Hanna, and her mother, Kate Hanna Harvey.
In 1972 the Museum of History, now the Thomasville History Center, was opened to the public. Since 1972, the History Center's collections have grown to include more than 500,000 photographs, objects, and documents related to Thomasville and Thomas County's past. The property also has seven restored historic buildings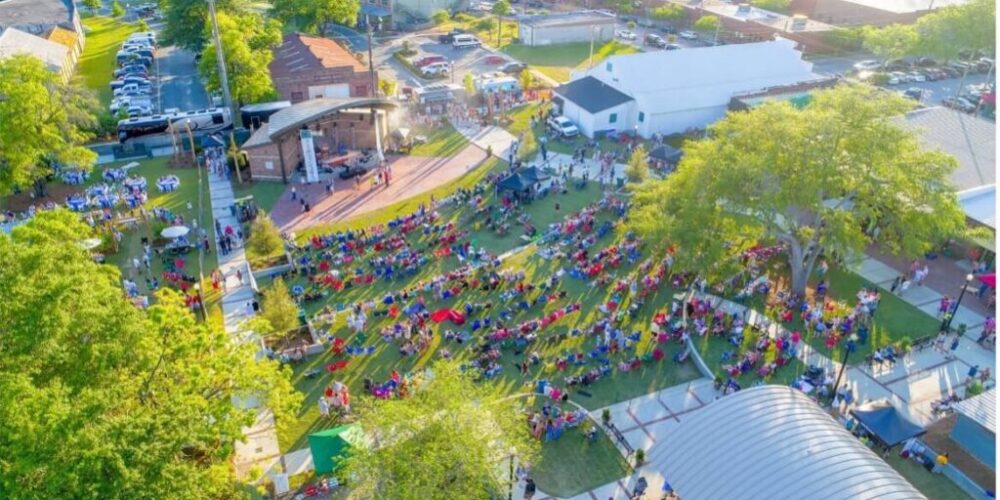 Downtown Thomasville
You'll discover everything you're looking for and more in Thomasville's award-winning downtown. A seamless blend of historic architecture and urban appeal, the downtown is truly a vibrant city center full of art and culture. The tree-lined sidewalks open onto an assortment of specialty shops, antique stores, and top-notch dining. Downtown Thomasville continues to garner awards and recognitions, including "Must See" lists in national publications and travel websites.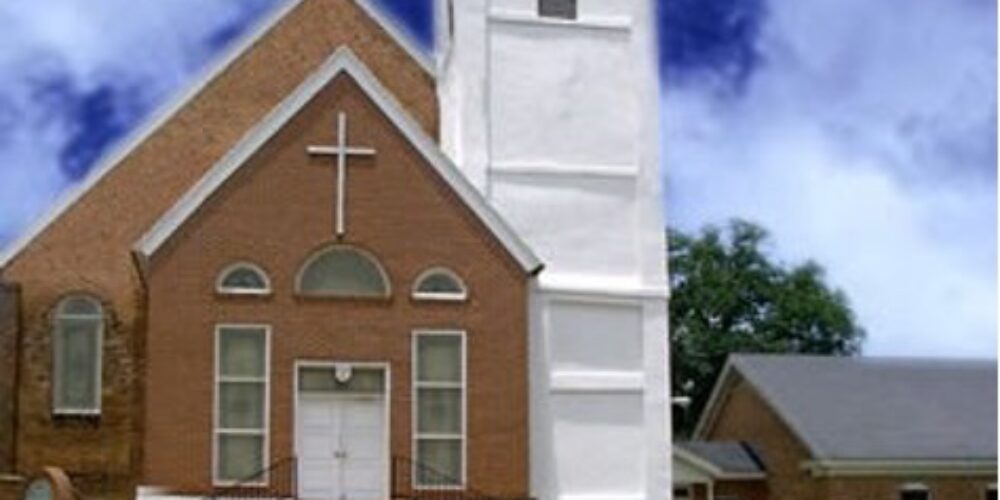 First Missionary Baptist Church
When we think of the history of this church, historical facts lead back to the year 1849, the year that Thomasville Baptist Church (white) was constructed. After adopting a Covenant, Articles of Faith, and Rules of Decorum, the church was named "Thomasville Baptist Church" and became a member of the Florida Association in October 1873.  
It was April 2, 1853, when the congregation first met and prayed in a building on the southwest corner of Smith Avenue and South Dawson Street, known as Piney Woods Lots.  The church members at that time consisted of Negro slaves.
 
From 1853-1866, Negro worship was held separately from Whites.  Up until 1865, Thomasville Baptist Church claimed membership of slaves and owners alike. In September 1866, the Negroes gave notice that they would withdraw from the Negro-White church and become an independent church. They gave thanks for all favors granted to them in the past and expressed a desire for Christian unity between the two churches, all of which were appropriately acknowledged.  The war had been over for more than a year and a half before this step was taken, and friendly relations continued to exist between the races, the masters, and the slaves.
 
In 1866, Blacks organized the First African Baptist Church of Thomasville.  The land needed for a sanctuary was property donated by a member of the white congregation, Mr. Alex Smith, who specified that the land was a gift to be used for church purposes only.  It was on this ground that the pioneer members worshipped under a "Bush Harbor" until they were able to build a church.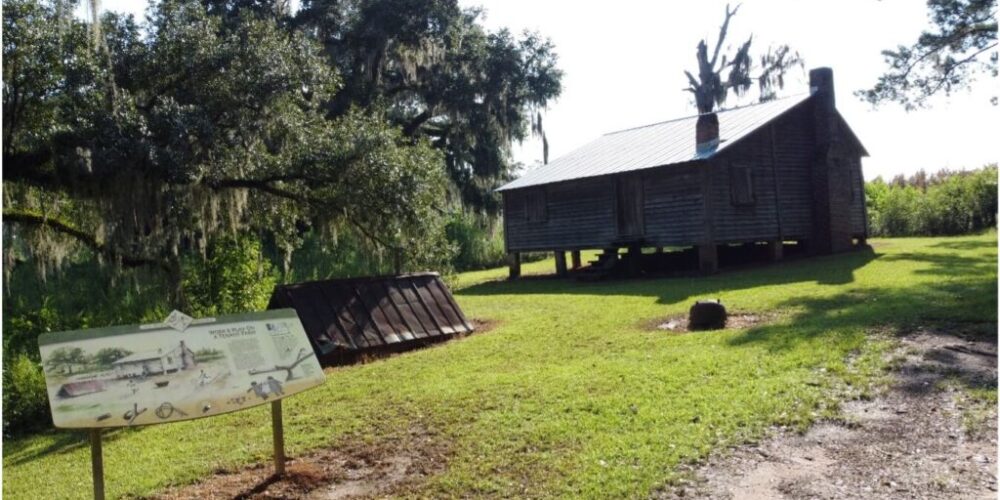 Tall Timbers Research Center
Tall Timbers is recognized as the home of the study of fire ecology and is an advocate to protect the right to use prescribed fire for land management. It is also recognized as one of the nation's leading land trusts. Tall Timbers houses a tenant farm that dates from the turn of the Century. It has recently been restored and provides interpretive content to visitors from oral histories and first person accounts.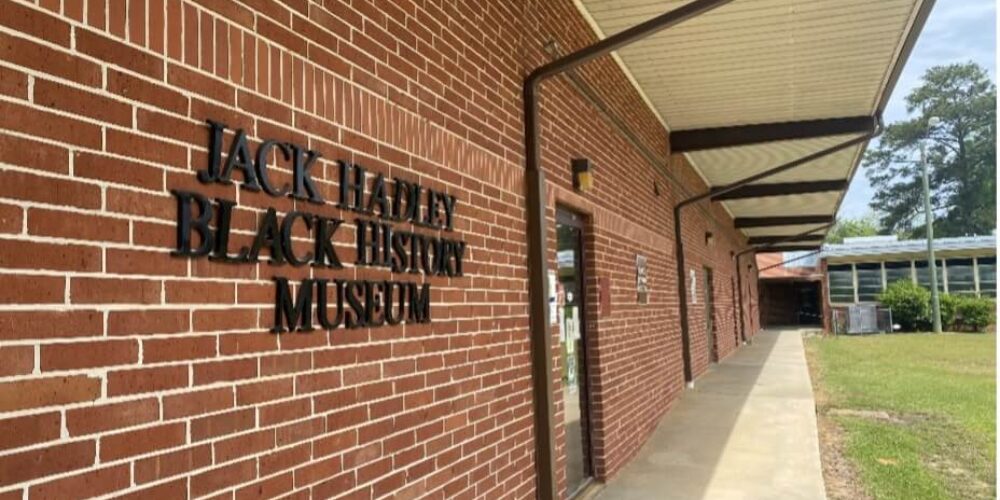 Jack Hadley Black History Museum
Thomasville's First Black History Museum was established to educate individuals about the history and culture of African Americans locally and nationally. One African-American historian, James "Jack" Hadley has preserved over 4,669 pieces of African American artifacts with an emphasis on Thomasville's First Black Achievers, states, and national achievers that commemorate their lives and accomplishments.
Pebble Hill Plantation
A visit to Pebble Hill in Thomasville, Georgia is sure to result in an awe-inspiring and memorable experience for all who enter the plantation's gates. Pebble Hill Plantation has been called a Georgia Belle. This stately architectural beauty stands proudly amid the magnolias and long leaf pines of southwest Georgia, and like an alluring belle, it has magnetic appeal and breathtaking beauty.
With its relaxed order and sense of timelessness, Pebble Hill puts everyone immediately at ease and invites closer inspection of the plantation and its former occupants. Gracious and vital with the South's rich traditions, Pebble Hill is a home rich in both art and history. The overall impression one receives from this remarkable plantation is more felt than defined.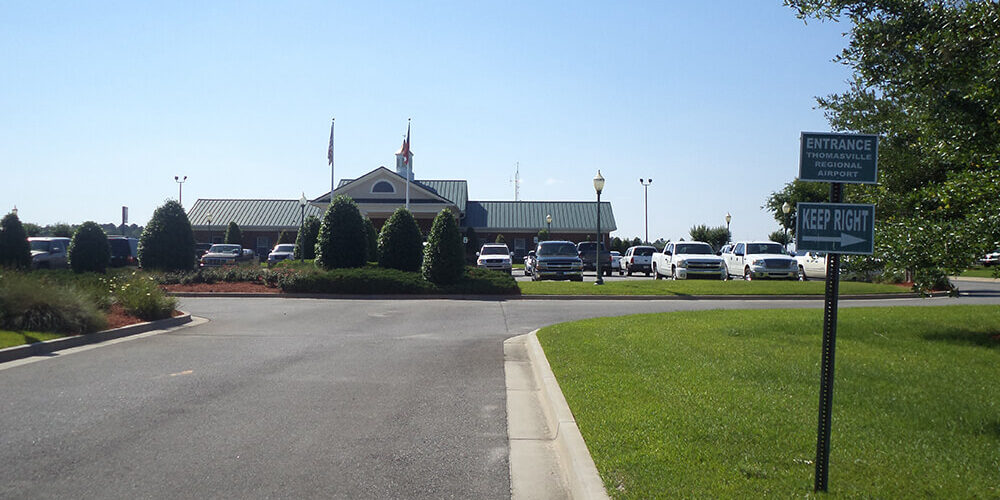 Thomasville Regional Airport
Originally a World War II Army airfield, Thomasville Regional Airport has a rich history. The airfield was an advanced fighter training field from 1942 – 1945. Planes such as the Bell P-39 Aircobra, the Curtis P-40 Warhawk and the North American P-51 Mustang were housed at the airfield. In the early 50s, Spence Field (near Moultrie, GA) and Moody Air Force Base (Valdosta, GA) used the airfield for take-off and landing practice.
A new terminal building was completed in January 2006 and is dedicated to the men and women who trained and served at the airfield during World War II. The new facility captures the elegance of the Old South with a red Georgia clay brick building, green metal roof, porticos and white columns. Today, Thomasville Regional Airport experiences approximately 12,500 take-offs/landings annually between its two runways.
Application Deadline: March 3, 2023
Acceptance/Regrets: April 3, 2023
Accept/Decline Offer: April 14, 2023
Waitlist Accept/Regrets: April 15, 2023
Session I: July 9-14, 2023
Session II: July 23- July 28, 2023
CONTACT US
Thomasville History Center
725 N Dawson St,
Thomasville, GA 31792