Workshop Location
Thomasville, Georgia.  Located about ten miles from the Florida border, Thomasville and Thomas County occupy some of the most pristine land in Southwest Georgia.  Thomasville was founded in 1831 and contains countless historic homes throughout seven historic districts. The community focuses heavily on preservation and historical integrity both in its commercial and residential areas. Its downtown was awarded Main Street status in 1985 and boasts an eclectic array of shops, restaurants and businesses.
For more information about shopping, eating and exploring downtown Thomasville please visit Discover Thomasville | Visit Thomasville, Georgia (thomasvillega.com)
Stipend
All NEH Summer Scholars are provided with a stipend of $1,300 to defray the costs of participating in workshop activities, and to cover travel expenses that may be incurred to make workshop participation possible. Stipends will be made available to workshop participants only at the conclusion of all workshop activities. Any participant who does not participate in and contribute fully to workshop activities may have his or her stipend reduced accordingly.
Workshop Accommodations 
Located in downtown Thomasville, the Courtyard Marriott will house NEH Summer Scholars selected to come to Thomasville to participate in this workshop.  Located within walking distance of downtown, this hotel was custom-built, is located in the heart of downtown and has friendly staff ready to serve you. With multiple outside sitting areas, the facility is fully air conditioned, has a pool and will provide free wireless. For more information on accommodations visit www.courtyardmarriott.com  Rooms will be single occupancy with either king or queen beds. Hotel parking is complimentary.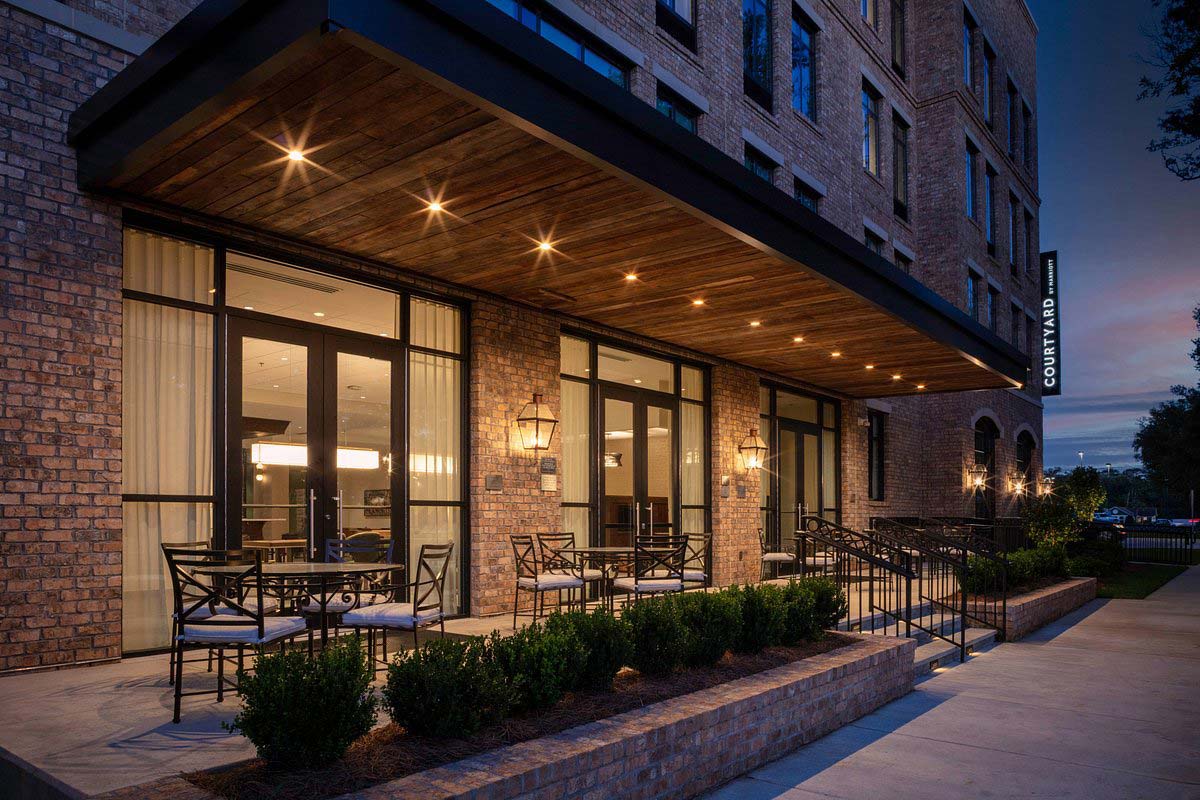 Meals
Meals will be provided at the opening reception and at one of our workshop locations. Outside of those instances, attendees will be provided time and transportation to areas with a variety of casual dining options. Light refreshments will also be provided at the evening events.  Due to the typically hot temperatures in South Georgia in the summer, we will provide water and light snacks during some of our excursions and meetings to make sure everyone is comfortable.  We highly encourage everyone to bring their own refillable water bottle if they have one.
Check-In and Check-Out
Workshop check-in is scheduled to occur between 2:00 and 5:30 on the first day of the workshop (July 9 or July 23); check out will occur in the morning on the workshop's final day (July 15 or July 29), just before our final session. The final workshop session is scheduled to conclude at 5:30 pm.
Travel to and From Thomasville
NEH Summer Scholars are responsible for securing their own transportation to Thomasville to participate in the workshop. Shuttle service will be provided during the week to transport attendees from location to location so a rental car will not be required unless you want to explore on your own. Located about equal distance from three airports, Thomasville is an hour's drive from all of them.  The largest of the airports is Tallahassee (TLH); attendees may also choose to fly to Albany, Georgia (ABY) or Valdosta, Georgia (VLD). There are no shuttles from these airports but UBER and Lyft do operate from each location.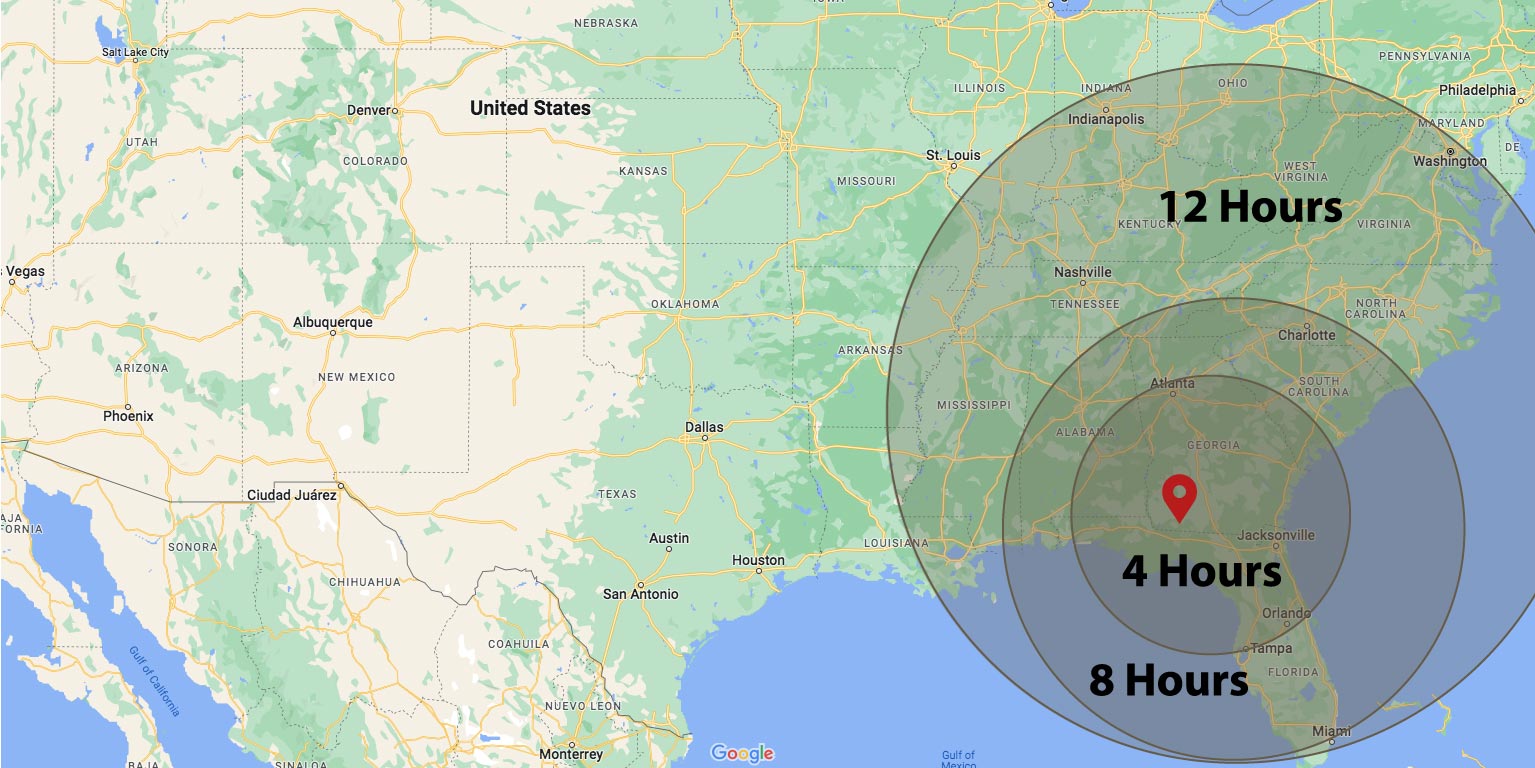 Parking 
Please note that for anyone who will be driving to Thomasville and will have their own car for the week, there are no parking fees in Thomasville or at any of the workshop locations. The hotel also has complimentary parking for all guests.
Total Expected Cost
Workshop expenses to be covered by the $1,300 stipend include expenses for travel, housing, and meals. Hotel room rates at the Courtyard Marriott will be $179.00 per night; there are other hotels located across town (about a 5-10 minute drive) that will probably range from $130 To $150 Per night, single occupancy.   
Please note that stipend awards are taxable and that the price of services may change; we will do our best to keep you apprised of any changes so you can make an informed decision about whether to take advantage of the room and/or meal plans when you visit Thomasville.
Professional Credit
The project director will provide a letter to any attendee seeking professional credit for participating in the workshop. This letter will provide details on workshop activities and can be presented to help satisfy continuing education or professional development requirements in most states. Note that certification and professional development requirements and guidelines vary from state to state; if you need specific details included in a professional credit letter, specific arrangements should be made with the project director.
Application Deadline: March 3, 2023
Acceptance/Regrets: April 3, 2023
Accept/Decline Offer: April 14, 2023
Waitlist Accept/Regrets: April 15, 2023
Session I: July 9-14, 2023
Session II: July 23- July 28, 2023
CONTACT US
Thomasville History Center
725 N Dawson St,
Thomasville, GA 31792